Special Introductory Offer - Over 50% Off Your First Trial Month!
now enrolling for our children's karate classes
---
HELP Your Child:
Learn Respect, Self-Control & Self-Discipline
Improve Fitness & Athletic Abilities
Increase Focus & Confidence
Decrease Screen Time
Earn Better Grades
---
Our Mission
To help every child, reach their personal goals,
realize their full potential, and achieve Black Belt excellence.
At Villari's Martial Arts Centers, our professional full-time martial arts instructors help develop self-confidence, self-esteem, and respect for students of all ages and abilities.
---
What Our Parents Say:
---
Convenient locations near you!
Flexible schedules for all ages!
An activity your child will enjoy!
---
save over 50% | Conveniently located near you
---
Benefits
health & fitness
INCREASE FITNESS ACTIVITY - Villari's Martial Arts Centers helps your child grow stronger and improve their balance and coordination – all while learning self-defense through the art of Shaolin Kempo Karate.
TESTIMONIAL
"My son has been with Villari's for almost a year now (he's now 5). We love how it provides a positive way to release and focus his energy… and the focus on Self Control, Self Discipline and Respect! I find myself often using these terms with him as easy ways to remind and improve upon these 3 rules at home."
PAM DIMARTINO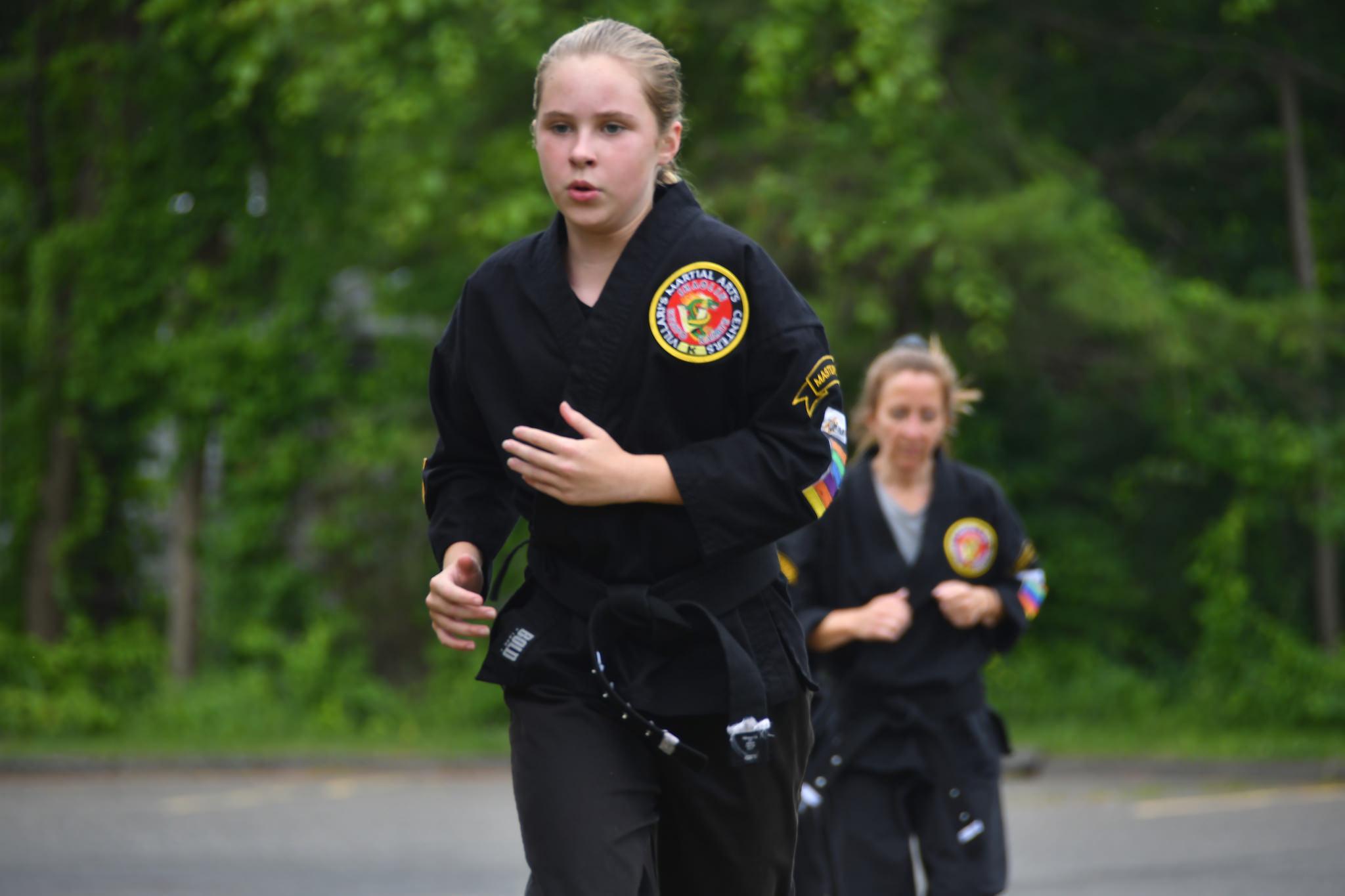 Character development
ACQUIRE LIFELONG SKILLS - Your child will learn to practice self-control, self-discipline, and respect daily – at home, in school, and in our classes. Our full-time professional instructors have more than 50 years of experience teaching these three pillars of our character development system.
TESTIMONIAL
"We were originally looking for something to help build his confidence, and we have found that and so much more."
Abby Sheehan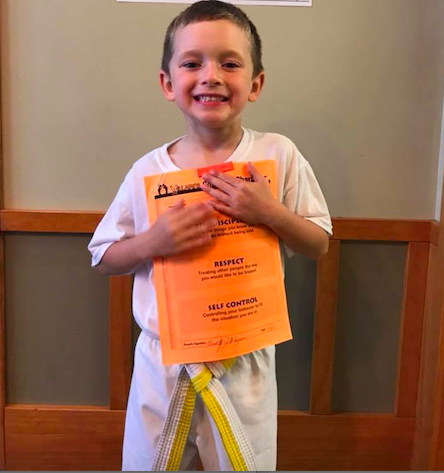 SELF-DEFENSE
USE SELF-DEFENSE TO PREVENT BULLYING - Karate helps children develop a keen awareness of strangers, handle bullies, resist peer pressure, and know when to speak up. Best of all, martial arts also helps kids learn how to avoid difficult situations in the first place.
TESTIMONIAL
"My 9 year old daughter has been taking karate at Villari's just over 2 years now and loves it. Besides getting a physical workout, she is learning how to defend herself. Because of everything I watched her learn along with the exercise, I started taking karate just over a year ago. I am 40 years old and I am so happy that I made that decision."
Lisa Dunphy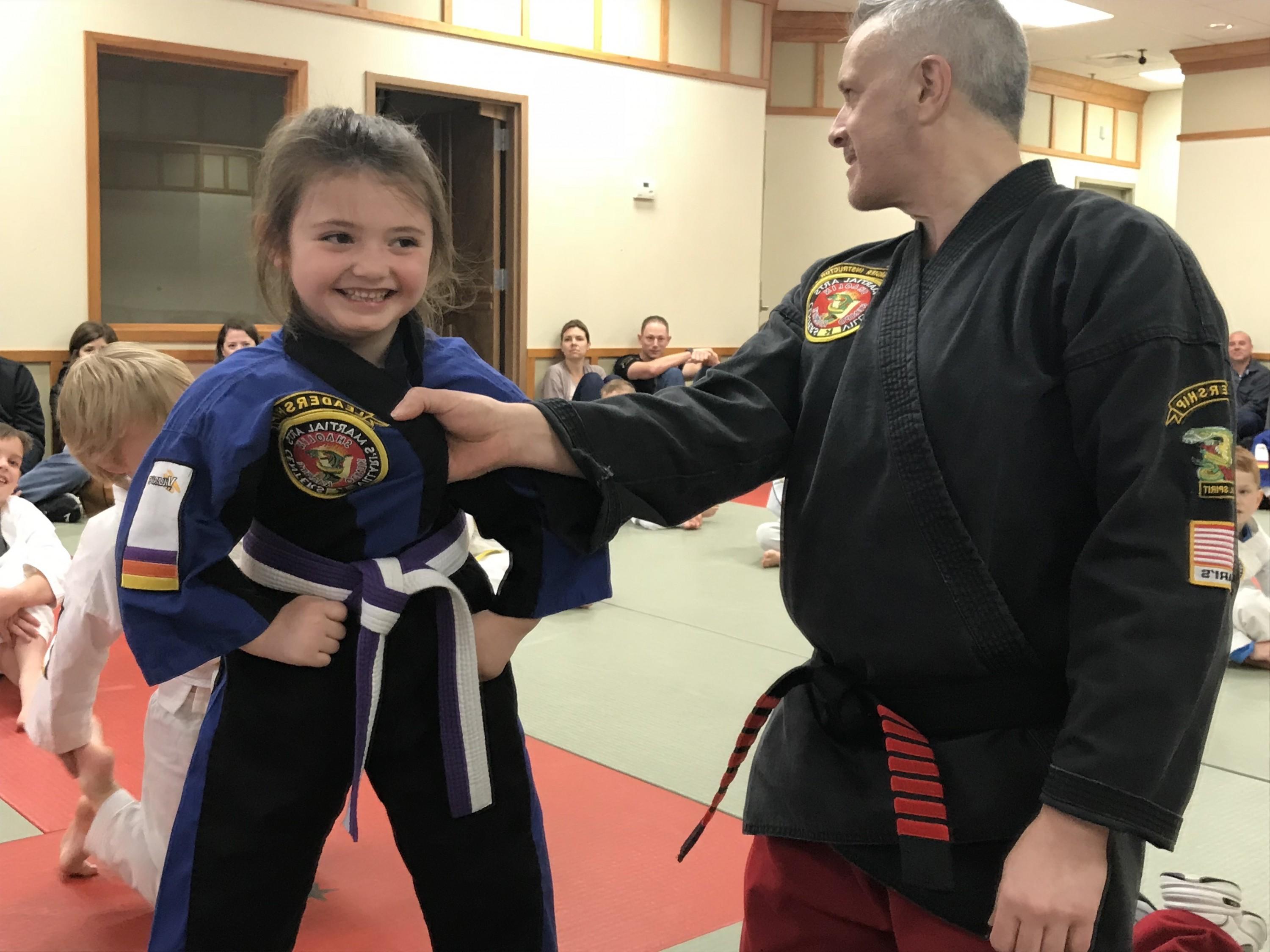 FUN
ENJOY YOURSELF! - We understand kids and know they just want to have fun! Villari's karate classes have proven ways of incorporating structure, discipline - and a healthy workout - into a super fun environment kids of all ages enjoy.
TESTIMONIAL
"My 8 year-old son has been at Villari's for 8 months. He has developed so much confidence and self control in that time. Our family is so happy to have found such an amazing place. We even held our son's birthday party at the studio!"
Jason Snyder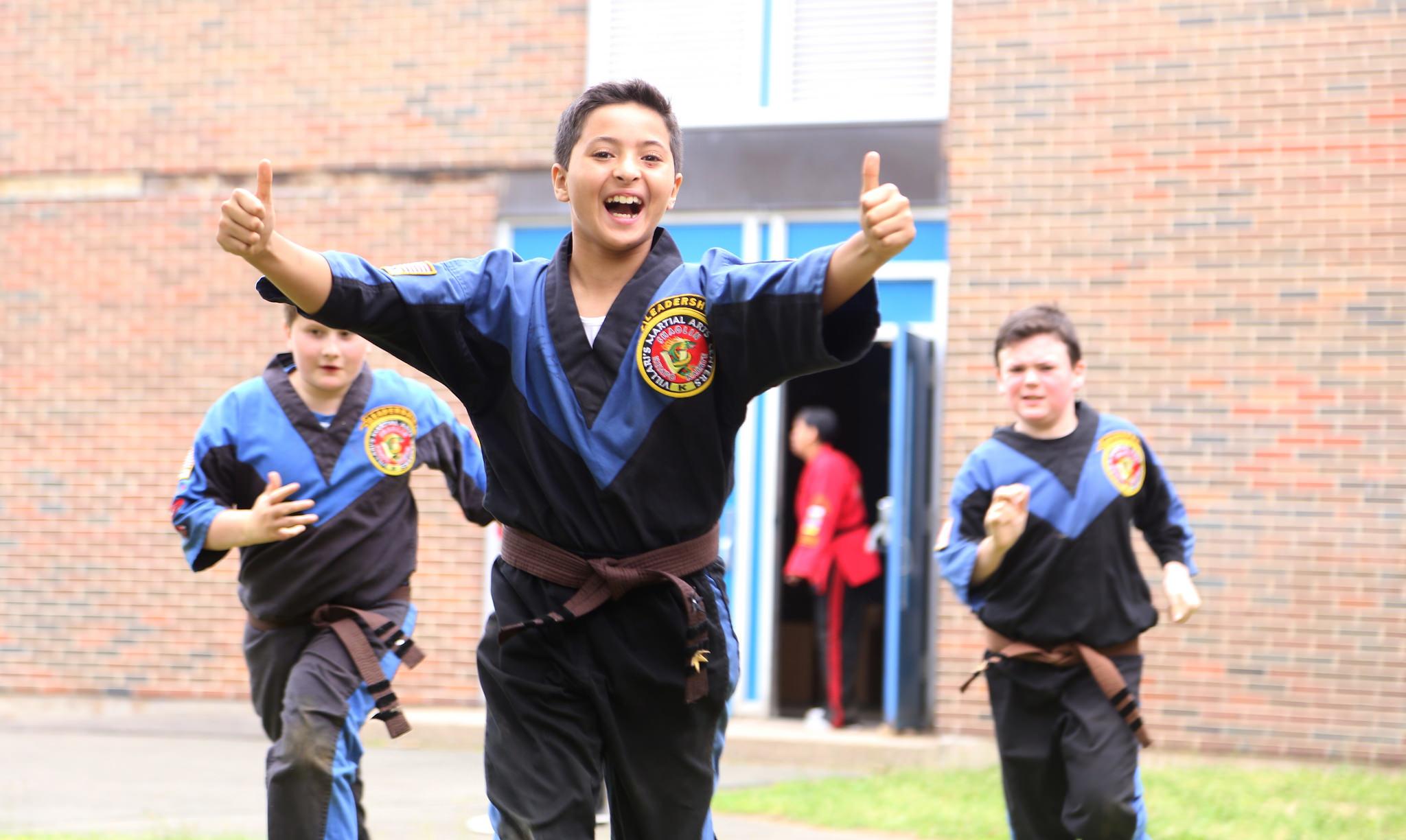 focus
BECOME MORE FOCUSED AND ATTENTIVE - Staying focused on a task can be challenging at any age - whether your child is at home, in school, or in karate class. Our classes teach children how to become laser-focused and develop the attention span required to complete tasks and stay on target!
TESTIMONIAL
"Mason was having difficulty listening and focusing in kindergarten last year. In just six months' time, he's made considerable improvement and I couldn't be prouder! He is learning so much more than a martial art. He's having a terrific start to first grade and I know that Villari's plays a significant part in that."
Melissa Zito Clarke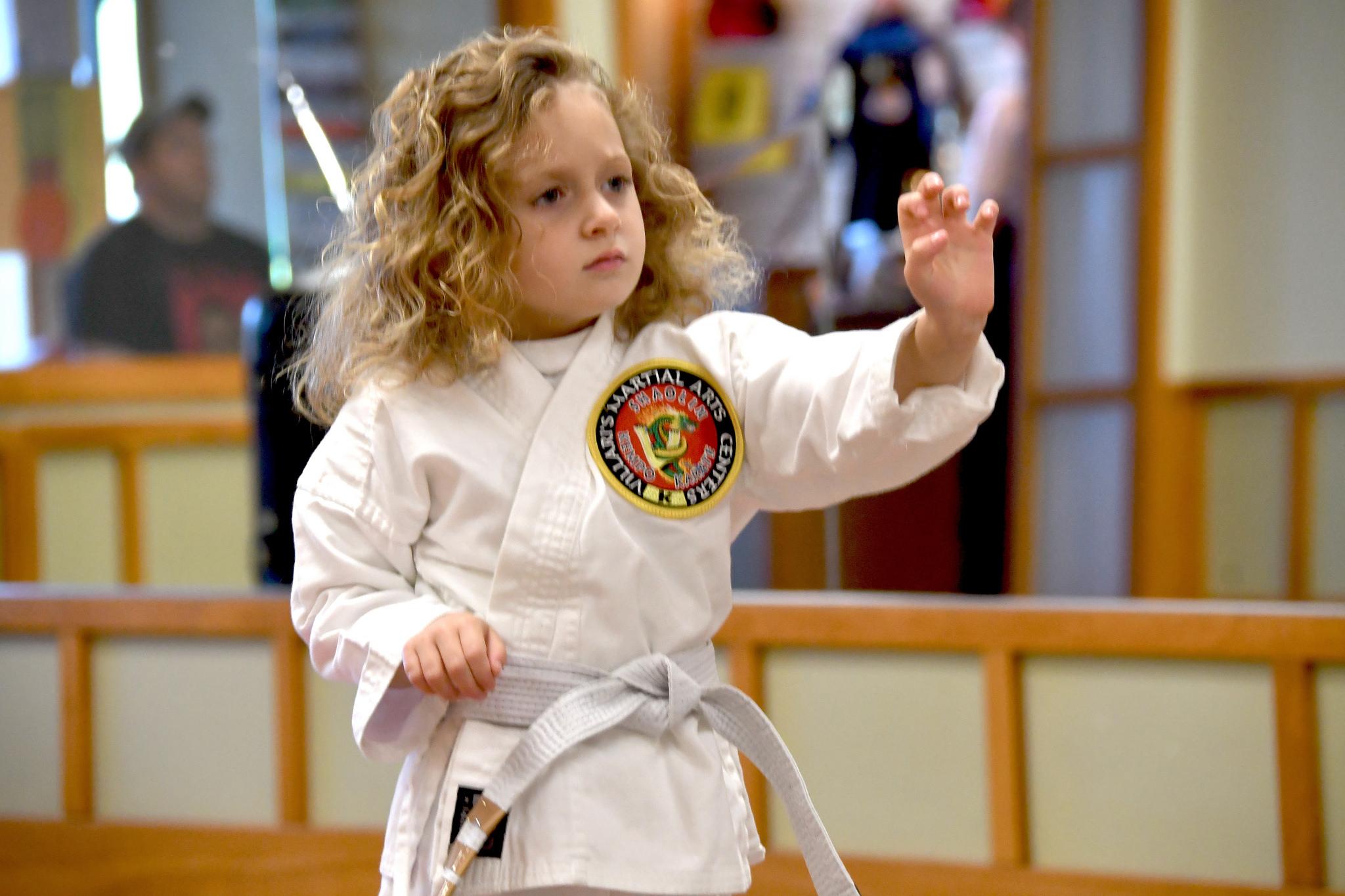 determination
SET GOALS AND ACHIEVE - Our martial arts training helps children develop healthy self-esteem and determination to succeed in many facets of their lives. With support from instructors and parents, kids are encouraged to set and achieve personal goals to help them at home, school and in their karate class.
TESTIMONIAL
"My children have gained many important life skills such as focus, self-control, self-confidence, and determination all while learning how to defend themselves and stay physically fit and healthy in a positive and fun atmosphere. I am so proud of them and very grateful to this place for all they have done!"
Amy Feldman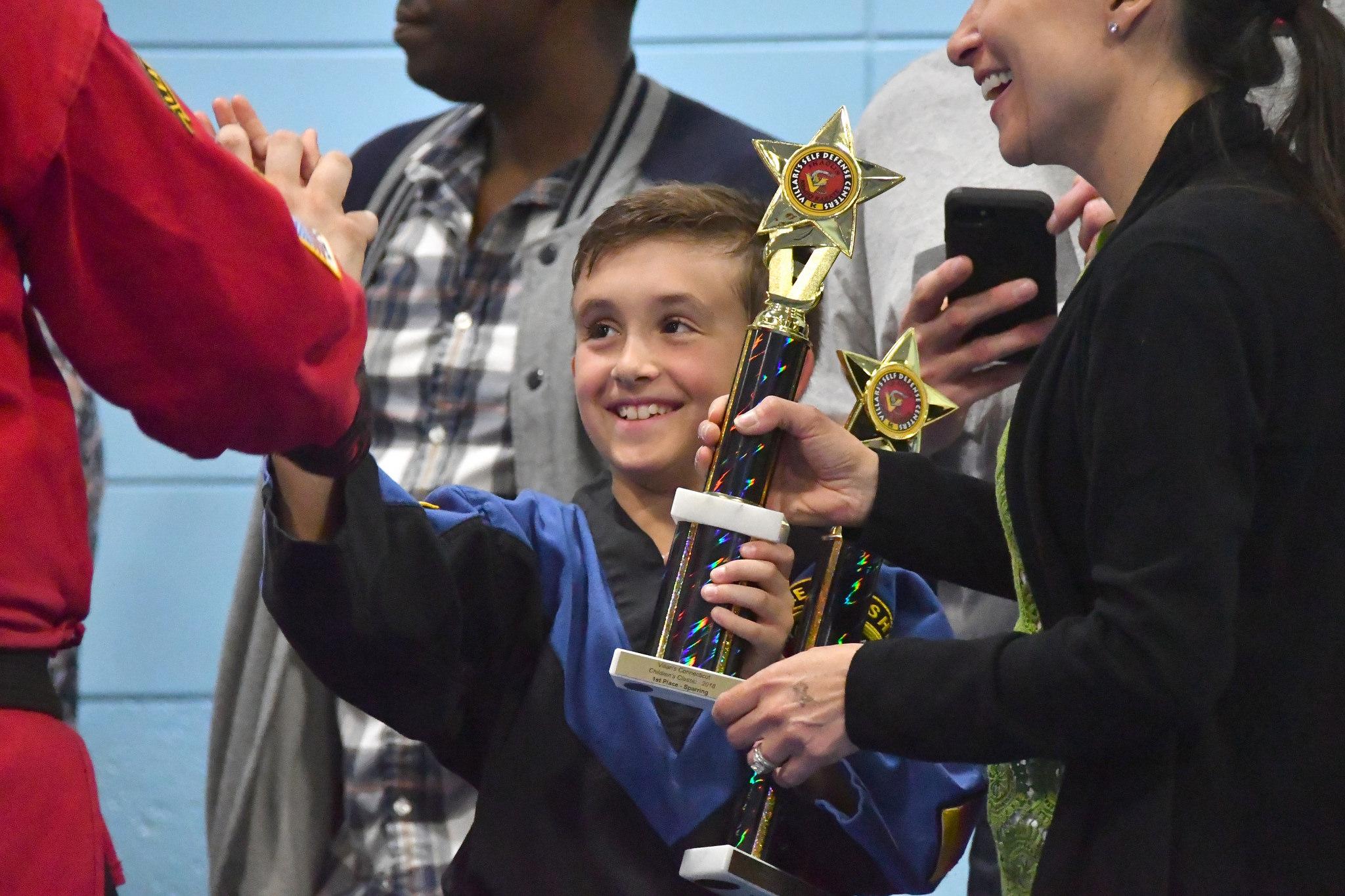 CONFIDENCE
GAIN MORE CONFIDENCE - Ready for your child to stand a little taller and have more confidence around other kids? We help kids of all ages - especially pre-teen and teenagers - appreciate their abilities and accept who they are as individuals.
TESTIMONIAL
"The classes have completely changed my son by allowing him to come out of his shell, become much more confident and channel his energy. On the other hand, my daughter, who has always been confident, is learning the importance of respect, self control, and self discipline."
Nicole Bassett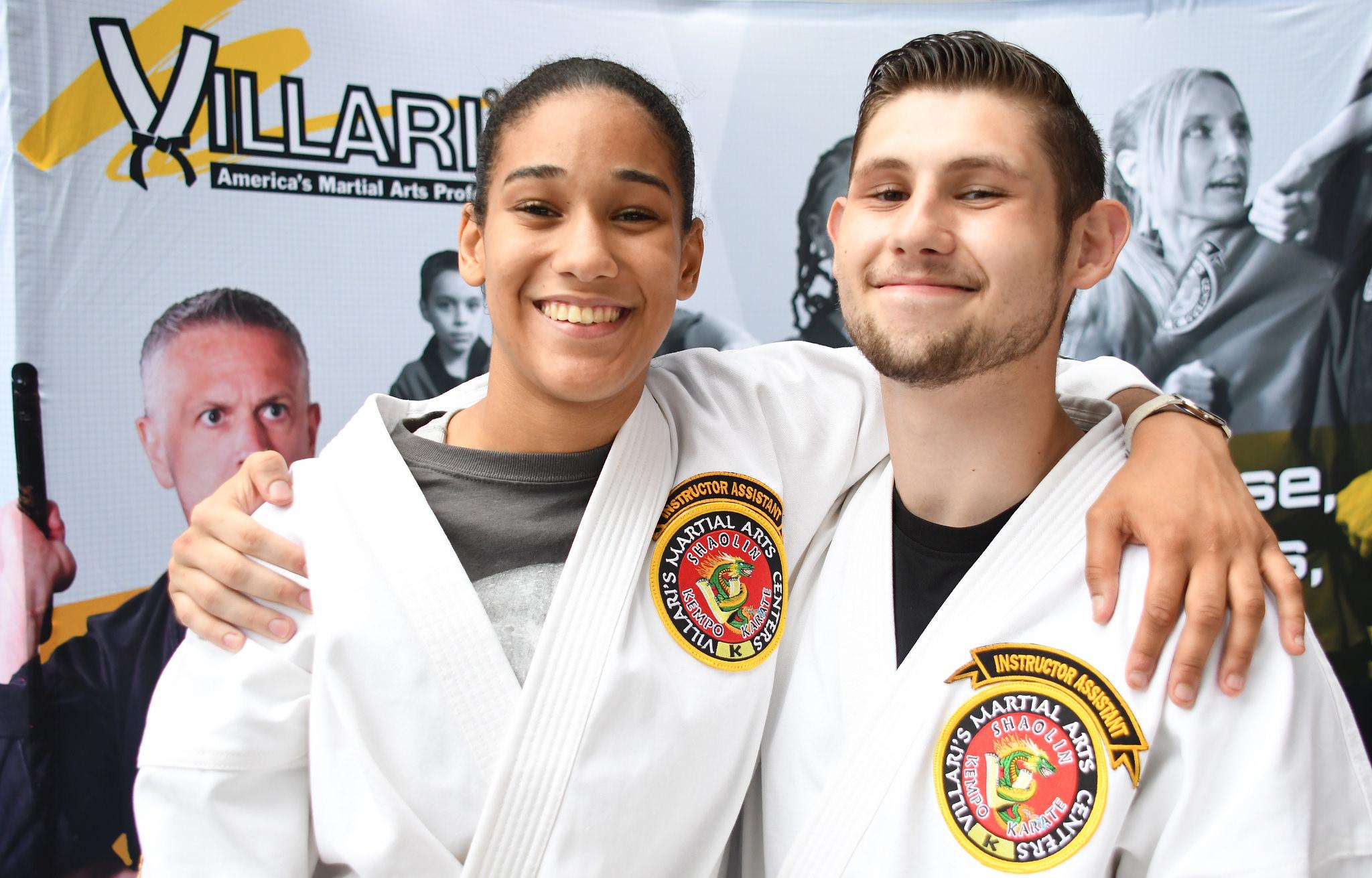 LEADERSHIP
DEVELOP LEADERSHIP SKILLS - Martial arts classes encourage your child to build courage, take charge and lead daily. Villari's offers leadership skills development in our group class, Black Belt Club, Student Team of Role Models, all the way up to our Certified Instructor Training program.
TESTIMONIAL
"When my son Tyler first started at Villari's he was very quiet and very shy. Sometimes he was the kid you wouldn't even realize was there. Now he is not afraid to stand up for himself, he will speak up and has even begun to take on leadership roles."
Coppola